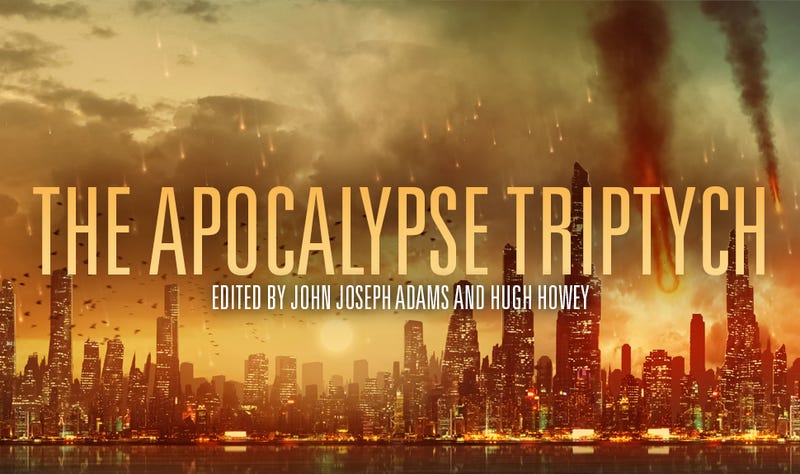 As a science fiction author I hate being wrong. When I found out that time dilation in my story "The Old Equations" was incorrect, I spent hours working with astrophysicist Mike Brotherton to rewrite it and fix it. This aversion goes beyond basic mistakes on science, it goes toward predicting the future, as well. If there is one thing science fiction writers pride themselves on, it's extrapolating a future that may come to pass.
This past year I predicted a future, and I was dead wrong. The thing is, I'm incredibly happy I was wrong.
The story I screwed up was in Hugh Howey and John Joseph Adams' Apocalypse Triptych. When I was asked to take part in the anthologies I knew I wanted to write stories in the world I had first posited in "Biographical Fragments of the Life of Julian Prince," a world where an asteroid is going to impact North America and there is a lottery (the "expatriation lottery") to decide who gets to leave. The combination of certain death, bureaucracy, and people trying to live amidst it all was rife with possibility.